Victwo Inviting A Delegation From MITA Of Lithuania to China
The Republic of Lithuania is located in the western part of Europe and on the eastern shore of the Baltic Sea. For years, Lithuania was best known for its basketball team in China. Lately, the country is getting noticed for something else -- its stunning advances in innovation over the past decade, with the development of its innovation industries being second only to prestigious countries such as Sweden and Germany. In particular, in the fields of laser and optical technologies, life sciences and ICT, Lithuania's achievements are so remarkable that it's called "a small country with big ideas".
From November 4th to 12th, 2019, upon the invitation of Victwo, a 11-member MITA (Lithuanian Agency for Science, Innovation and Technology) delegation led by Ms. Sigute and consisting of representatives from fintech, corporate services, e-commerce, intelligent healthcare, agriculture & environmental protection and outdoor entertainment companies visited China. The delegation was well received by Victwo in their business visit to Suzhou and Shanghai. With the support of Wuzhong District Government and Luzhi Township Government of Suzhou City, Wuzhong High-tech Zone, Shanghai Municipal Science and Technology Commission, Shanghai Science and Technology Exchange Center, Xuhui Software Park, and the Internet Sub-Committee of Xiamen University Alumni Association in Shanghai, Victwo assisted MITA delegation in organizing two roadshow and matchmaking events in Suzhou and Shanghai respectively, visiting a number of Chinese companies, and inviting venture investment specialist Dr. Tang Xin to provide Lithuanian companies with good advice on financing in the Chinese market.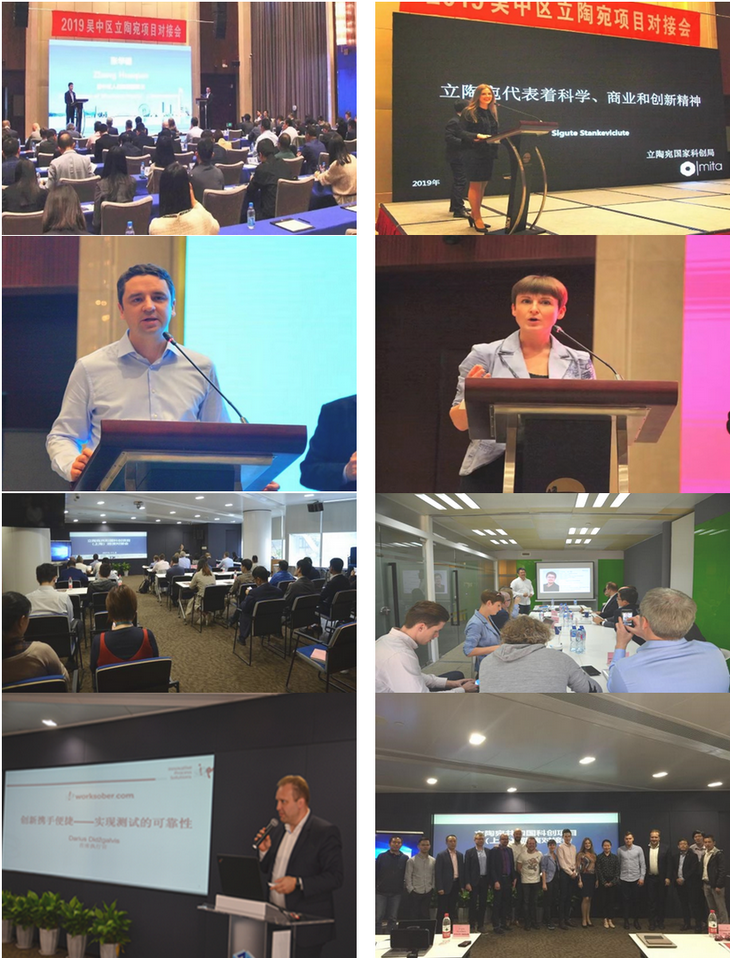 On November 12th, Victwo specially arranged in Shenzhen a small workshop on China business advice and marketing strategy for the delegation, at which senior cross-border market specialist Mr. Ken Huo was invited to explain how to properly expand business into the Chinese market and to share his insights with delegation members.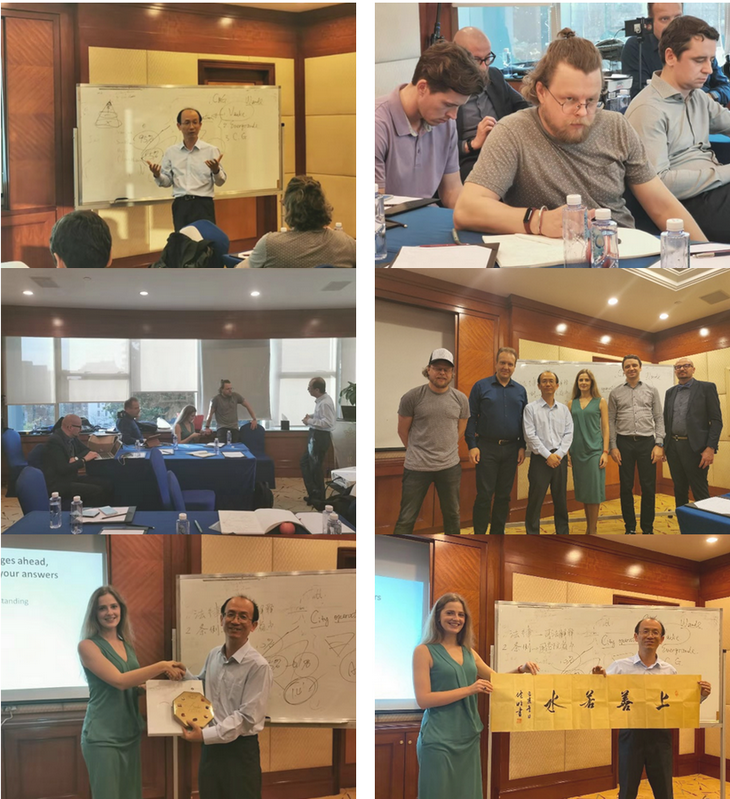 The delegation returned to Lithuania on 17th November after attending the China Hi-Tech Fair 2019 held in Shenzhen.
With the considerate and professional services rendered by Victwo, several companies from the MITA delegation have reached intent for cooperation with their Chinese counterparts and will soon launch their plans for the Chinese market. They highly praised Victwo's thoughtful, meticulous and professional arrangements:
1. "This trip to China is the best we ever had!!!"
2. "I really think all of us felt you are a very much experienced partner."
3. "Nice to meet you and thank you!!! You are such a great business (and travel) guide."
4. "This trip changed my mindset, China is my No.1 priority again!"
5. "It's brilliant! I found the training not only fascinating but also engaging! We all were impressed."
6. "Edward, now talking seriously, you are great! This accelerator is amazing! The best! People like u & Ken make China beautiful!"
7. "People like u, Ken, guy who started Alipay mobile payments make me believe that we can do great things in synergy."
8. "I am mind-blown!"
9. "I will be biggest promoter if that's not against your and Mr. Huo's perception."
10."Edward, thank you so much, Ken is the best! Never had a better lecture on China. He didn't tell any bullshit. Pure wisdom."